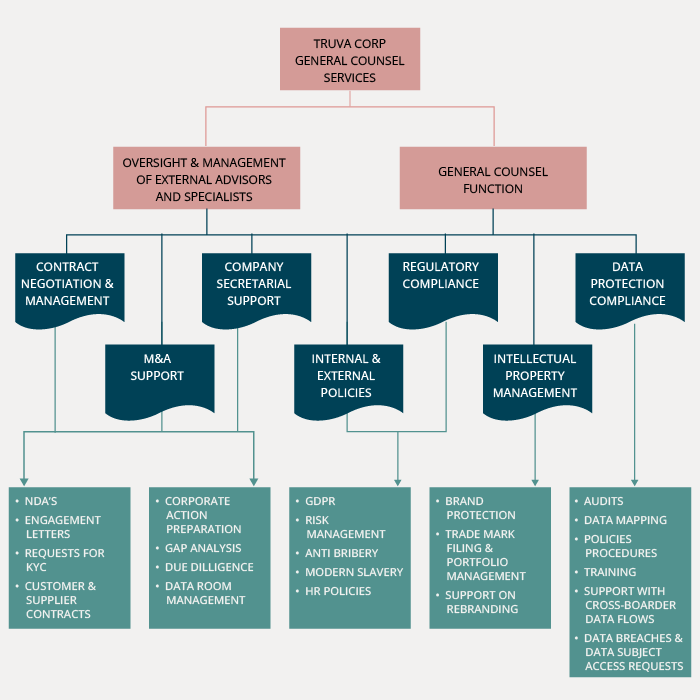 Client:
Private equity backed telecoms and IoT company.
Requirements:
Our client had recently spun-out from its parent company and had made several subsequent acquisitions. They needed in house legal support in many areas including a global rebrand and trade mark and domain name filing strategy, compliance advice including data protection and a suite of policy/regulatory documents.
Solution:
Truva assembled a team of specialist IP, data protection and regualtory advisors in multiple jurisdictions as an external service provider but to the business we look like an in house team.
Points of Interest:
The london office having to adapt to weekly conference calls with the rest of the team in much sunnier and glamorous locations.